Antiago™ 100% Natural Resveratrol 60pcs Capsules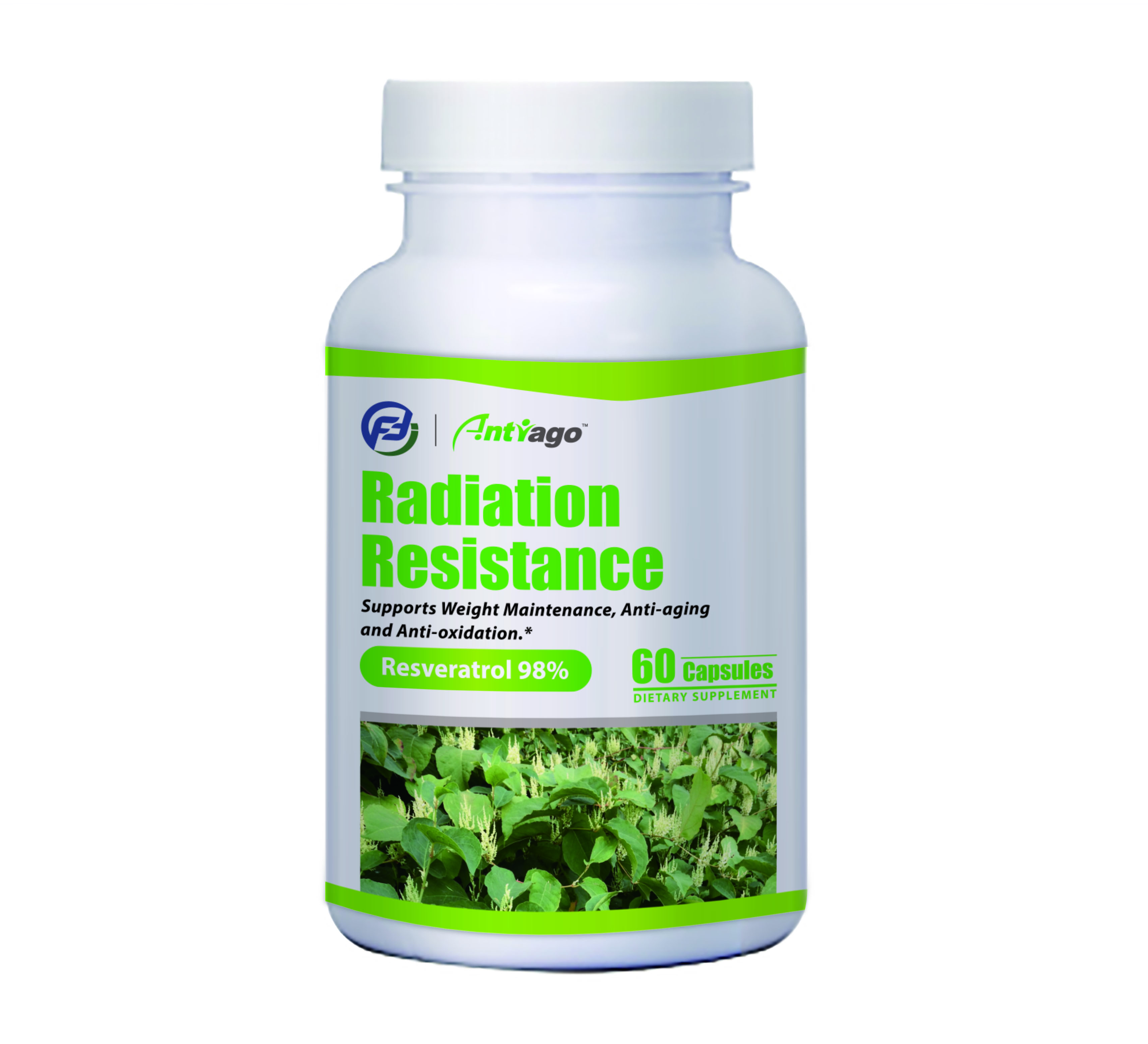 PRODUCT DESCRIPTION
Resveratrol 98% is also as Trans-Resveratrol 98%.
Resveratrol is a polyphenol naturally found in the skin of red grapes, certain berries, and other plants. It is best known for its cellular anti-aging, anti-oxidant properties.*
Supplement Facts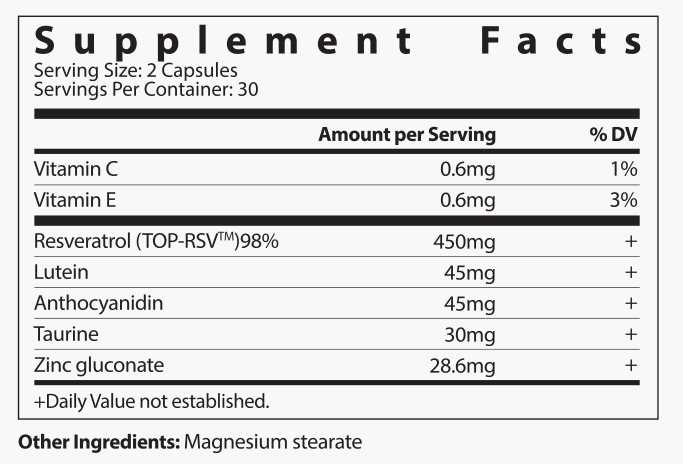 Caution: For adults only. Not for pregnant women. Do not exceed recommended dosage. Keep out of reach of children. Store in a cool, dry place after opening.